10 Solid Business to start in your Room with Little or no Capital.
In my last post I wrote on How to Raise Capital to Start Small Scale Business of your Choice, well today I will be writing on 10 Solid Businesses you can start in your bedroom with little or no capital.
One thing you should keep in mind is that these top 10 business ideas have the potential of making you a rich man/woman if you can adhere to the modus operandi and ethics for growing them to mega enterprise.
You must also know that becoming a millionaire is not a sudden thing, you must have to do the work by growing your business to a point where it takes care of your bills and you make a living out of it.
In a nutshell, it takes times to grow a business, so don't expect to start making some five figures immediately you go into these businesses.
Haven said that, consider the following 10 Solid Business you can start in your Living Room
Recharged card Printing Business
Recharge card business have proven to be a lucrative venture people engage in to make a living in Nigeria. This business is not capital intensive, so you probably don't have any reason not to start up this business. Also you don't require a shop to run this business, meaning you can operate this business from the comfort of your house. All you need is a computer, printer and internet access.
Recall in my earlier post on MY STORY column, I told a story of Adamu who made a fortune out of recharge card business.
In my next post I will discuss on '"STEP BY STEP PROCEDURES IN SETTING UP RECHARGE CARD PRINTING BUSINESS." You will see how easy and lucrative this business is. I will also show you tricks on how to make more money from this business, you'll be marveled on how much you can make doing this business.
Another good business you can go into is selling of mobile data for all networks. Now why this business is good is that, it is very flexible and less stressful. All you need is an internet on your phone and a little startup capital.
Even without a startup capital, you can run this business by way of partnership. Did I hear you say "WOW." Yes I can show you how to start this business without capital, all you need is the will.
In my next post I will write on "HOW TO SET UP MOBILE DATA SELLING BUSINESS." Here I will show you few tricks you can use in getting people to patronize you.
I will also show you the method you can use to advertise your Mobile Data selling business and get tons of patronage in over 100 Whatsapp groups. This will blow your mind!
This is one business I encourage people to venture into.
Do you know you can start a laundry business in your house without renting a shop?
Yes you can, I call it "MOBILE LAUNDRY" all you need is a good Iron, comfortable table for ironing and off you go.
The idea of mobile laundry is for you to go round, collect cloths from clients, wash and Iron them, then deliver it back to them. This business works so well if you have a car, which will cut down transportation expenses you'll incur while going round. I will teach you how to set up a mobile laundry in your house and get patronage when I write on "EFFECTIVE WAYS OF MAKING MILLIONS FROM MOBILE LAUNDRY BUSINESS." It will be very resourceful.
If you are my fan and a dedicated follower of this blog, you probably observe that I write a lot of stuffs about blogging. Let's assume you just stumbled on this post, I have a column on blogging tips, so you can read about blogging here.
The business of blogging is not new; so many people engage in it and made a fortune out of it. For example, Landa Ikeji who's blog is so famous here in Nigeria made her fame and riches from blogging.
I will guide you on how to set up your own blog and show you how you can make profit out of blogging in my next post which I titled "BLOGGING MADE EASY." Do check the "blogging tips" column on this blog for this article.
Running of Facebook, Twitter, Intsagram Ads
Do you know you can make money from running Facebook, Twitter and Instagram Ads?
Well this is very possible and I will show you how.
In case you don't understand the term "Ads", it means advertisement, so what mean is that you can make money from running Facebook, Twitter and Instagram advertisement for clients.
All you need is a dollar account or master card, internet access, Facebook page, Twitter Handle and Instagram page.
Now you're asking; "How do I go about it." Don't worry I will set up a tutorial on "HOW TO RUN FACEBOOK, TWITTER AND INSTAGRAM ADS." Do check the "blogging tips" column for this article.
Do you know people can pay you to tweet for them? I will show you how you can make money from Twitter by re-tweeting contents for clients when I write on "MAKE $10 FROM 100,000.00 FOLLOWERS ON TWITTER." I know this will surprise you.
Managing of Social Media Accounts
This online business works more for those who are social media enthusiast.
Celebrities, politicians and high profile personalities can actually pay you to manage their social media handle.
Yes it works and they pay well, I can testify to this. Currently I handle 10 different Facebook accounts for clients; you can visit my Facebook profile to confirm.
So you know, it's not very difficult to handle social media accounts for clients, but you must know that it also consumes times. You may need a helping hand in the long run when you have so many accounts under your care.
Creating and Selling of Social Media Accounts
Do you know people buy social media accounts? Assuming I was willing to sell you an Instagram account with 10,000 followers, how much would you pay?
People pay as high as $500 for Intsagram profile with 10,000 followers. Now don't get me wrong, I frown at people who hack and sell other people's social media accounts.
This article is for those who are willing to create social media account, manage it and then sell it out for profit. Some people may not have the time to create and manage their social media account, so why not help them out by selling out one of your account for money?
Like I said earlier, I frown at webmaster that hack and sell social media accounts, so I will be writing on "HOW TO PROTECT YOUR SOCIAL MEDIA ACCOUNTS FROM HACKERS." Check for this article on the column "blogging tips."
Starting a fish farm is another lucrative business young entrepreneurs engage in and make a fortune. It is a business you can start at the comfort of your room you don't necessary need to have a large farm or fish pound.
It can be done right in your living room.
One funny thing about fish business is how less expensive it is to start-up. Also it takes a shorter time for the fishes to mature.
I am currently running this business right in my living room, though I deal mostly on fingerlings.
I will be writing on "HOW TO START FISH FARMING BUSINESS IN YOUR ROOM" in my next post, so be on the look-out
This involves rearing of birds for consumption and money through sales. It is more technical in terms of setting up and running compared to fish farming.
It is another business you can start right at the backyard of your house.
With as little as ₦50,000.00, you can start with about 100 day old chicks and in less than two months, you are selling fully grown chickens.
Assuming you sell the chicken for 2,500 each, that's N250,000.00, cool cash. You see, it's a real profitable business. CLICK HERE IF YOU WISH TO LEARN ABOUT POULTRY FARMING
The global snail market is today worth over $12,000,000,000 ($twelve bilion dollars), with a total worldwide consumption of N425,000 tons per year. The demand for snail meat (escargot) in the local and international market has been growing due to it's nutritional and health benefits.
It is a lucrative business you can start at your backyard, and it's easy to setup.
In my next post i will be writing on step by step procedure in setting up a mini snail farm.
Most people don't know you can import goods at a very cheap price from China using Alibaba.com
Yes this is true, for instance, you can import quality wrist watches at N1,500 and sell for N6,000 or more.
I know you are suppressed; you must have logged on their website and made little or no meaning out of it, because everything is written in Chinese.
No worries, I will teach you how to translate the famous Alibaba.com website to English and I will also give you a fast link where you can order for your items and have it delivered to you within weeks from China.
In my next post I'll write on "Import Business Made Easy", be on the lookout.
I hope this 10 Solid Business to start in you Room with Little or no Capital was impactful and you learnt something from it.
There is no time to waste, start up something today.
I am here if you have any question, use the comment box bellow.
It will be a thing of joy to know you shared this 10 Solid Business to Start with someone.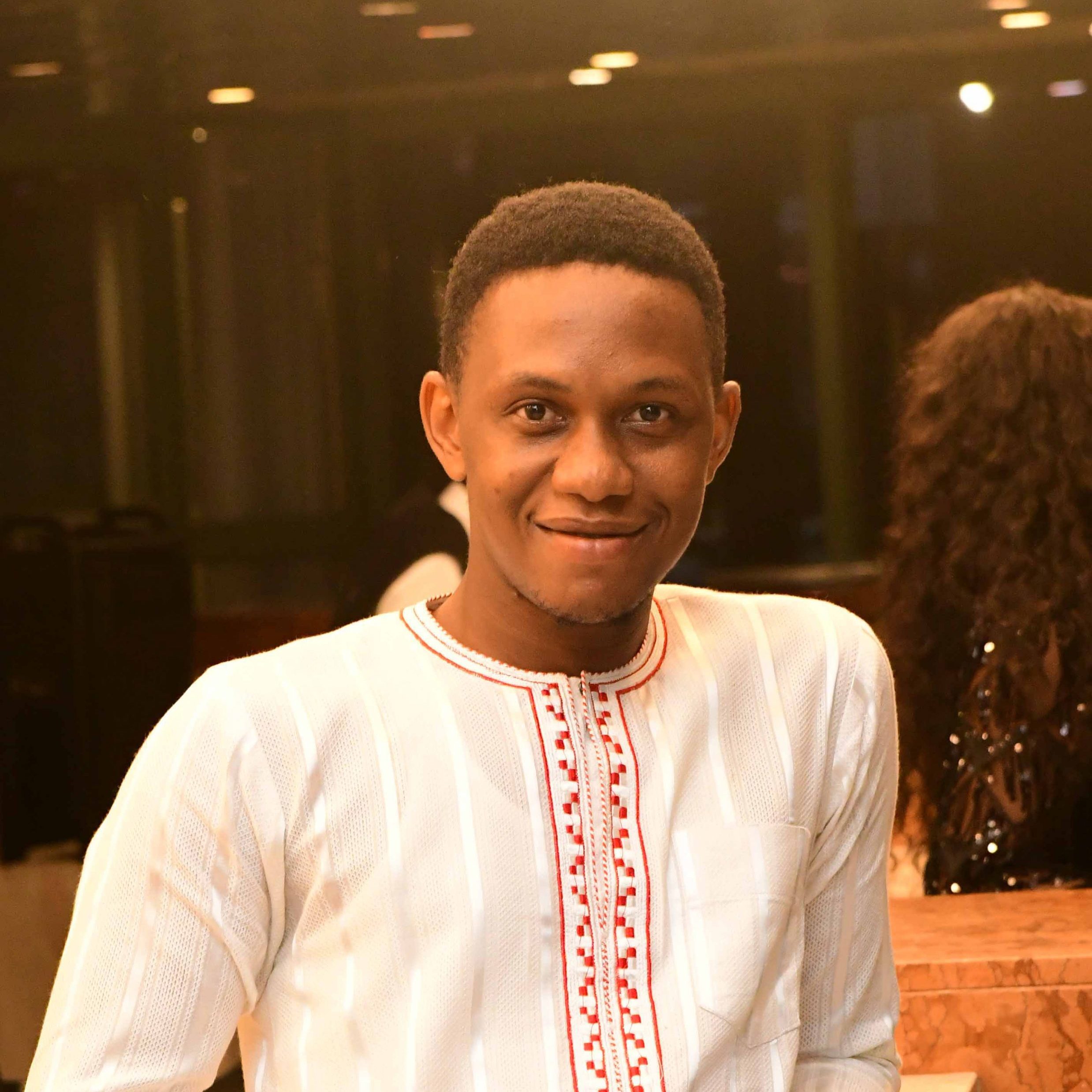 Abel Wealth is a professional freelancer with versed experience in content writing, Web Development, SEO, and Digital marketing.