How to Start Poultry Farming Without Losing any Chicken, the Beginner's Guide.
I heard a knock on the door, I reached out for my keys and headed for the door, it was my good friend James. After a handshake, I ushered him to the living room. Earlier last night he told me about a business plan he was actually working on. It was poultry farming and he needed my advice.

My friend James has struggled financially; he graduated from the university 5 years ago and hasn't landed a job since then. So I was thrilled when he told me about the business proposal, and I was even happier he involved me.

We sat down and started talking.

Before I continue this wonderful story of how my friend made a fortune from Poultry farming, let's take a look at the subject matter and define some terms.
What is Poultry Farming?
The term poultry farming is quite popular as many people engage in this lucrative business to make a living.
Poultry farming is a process of rearing birds (Chicken) and their proceeds (eggs) for profit making and consumption. The poultry farmer undertakes to raise the birds from the chick level to maturity for the main purpose of selling and making profit.
The chicks are the little birds from 1-5 days old.
There are various levels of poultry farming:
Production of Eggs
Hatching and selling of a day old chicks
Rearing of the chicks to maturity for meat consumption and profit
For the purpose of this article, I will be dealing on the third level of poultry farming which is rearing of chicks for meat consumption and profit.
My reason for dealing on this poultry farming level is that it is easier and less technical. There are so much technicalities and financial involvements when dealing in Egg production and hatching of day old chicks.
First, It also requires a large portion of land and personnel.
I'm looking at a poultry business you can start at your backyard with little or no capital.
Yes I said little of no capital.
I know you'll probably be asking, how do you start a poultry business without capital, well I will tell you how in my next post on.
Let's head back to my story…
My friend's plan was to start rearing the birds from a space at the backyard of his house. Wow! "What a heart and entrepreneurial spirit thought." The concept was powerful. So we drafted the business plan on poultry farming together and it worked out.
First we had to consider the cost of building the house for the little chicks on the open space at the backyard of my friend's house and we were looking at having 100 – 120 chicks. The house would be built with foundation made of block that would go just two steps up, and then there would be wooden planks around the four corners of the house to serve as pillars. The wall covering will be done with net to allow penetration of air in and out of the house. Finally the roof would be built with zinc and there would be provision for thick waterproof nylon which can cover the entire Chicken house.
Perfect plan isn't it? So the work started.
It took us two weeks to finish building the chicken house and we did German floor on the ground of the Chicken house.
The next thing to do was to purchase the chicks and begin the process of rearing them.
Though it wasn't an easy task, we had some casualties during the 3 months of rearing the birds. Some of the birds died, yet it paid off at the end.
Today my friend's finance has changed entirely and he is living comfortable and making money from Poultry Farming. It started with just an idea, and his dream became reality.
Last time I check on him, he was planning on expanding his business empire to accommodate fish farming.
STEP BY STEP PROCEDURES ON HOW TO START POULTRY FARMING WITHOUT LOOSING ANY BIRD
First thing to consider before going into poultry farming is the space available. For the purpose of this post, let's consider the backyard of your house, that's where my friend started from. Also keep in mind that poultry farming attracts a lot of offensive odors from the birds, so you must ensure you clean the cage regularly.
Step by Step Procedures/Key Points to Consider on How to Start Poultry Farming
Put up a Poultry Farm Structure (Cage)
The first thing to consider is the cage for the birds. It is very important to construct it in such a way that there's cross ventilation. Just like in the story above, the cage was prepared with net all round and the ground was German floor.
Also it's not all the time that the birds will require ventilation, like when you just bring the "day old chicks" into the cage, you have to cover them up. At that stage, they can't be exposed to air.
So while building your cage, consider making provision for strong waterproof nylon for covering the cage when the need arise.
Buying of Chicks (A Day Old)
You must research for the trusted poultry farmers and buy from them. Try to avoid the risk of buying unhealthy chicks or chicks that were not properly bred in terms of good nutrition'. With as little as ₦50,000.00, you can start with about 100 day old chicks and in less than two months, you are selling fully grown chickens.
Assuming you sell the chicken for 2,500 each, that's N250,000.00, cool cash. You see, it's a real profitable business.
At the onset, you can begin with already prepared feeds until you are conversant with the feeds production. So buy already prepared feeds from trusted feeds sellers and wait until such a time you can prepare the feeds yourself.
This is one of the key point youngsters in the business of poultry farming fail to take into consideration. When my friend first started the business, he lost almost all his birds to illness.
They were literally dying one by one and he was helpless. So it is not enough to start poultry farming, you must also consider regular vaccination of the birds from fluids and other disease outbreak.
Engage a professional to assist in prescribing the right drugs to use in vaccinating your birds. In case you don't know any professional to contact, let me know so I can recommend one for you.
Now your birds are ready to hit the market, you're now faced with the problem of getting clients to actually purchase.
Right before starting the business, you have to consider the availability of customers when the chicks mature for consumption. One of the strategies my friend used was that he called all of us his friends and informed us about the business.
When the birds were matured, he also called us and told us they were ready. He offered to butcher the birds and deliver to us at our own comfort.
You see that's business strategy, so instead of going through the stress of going to the market to buy, all we had to do was call him.
Apart from that, my friend also sold in large quantities to those in Suya (Those Who Sell Roasted Meat) business. Due to how healthy his birds were, they usually book his chicken down before it matures.
Other Key Points to Consider
Furthermore you'll have to buy the following poultry equipment for the business
Feeders: the device for supplying feeds to the birds
Waterers: The device used for supplying water to the birds
Brooders or heaters: A heated structure for raising young fowl. Just in case you don't have enough cash to purchase this device, you can use charcoal stove, it serves the same purpose.
Waste/disposal system: Sawdust is usually preferable for disposing off the feces from the birds. Contact me if you wish to know more about sawdust or where to buy.
You can try this business idea, it won't cost you anything to try, I will be showing you "STEP BY STEP WAYS TO START A POULTRY BUSINESS WITHOUT CAPITAL" in my next post. Also I will be writing on "HOW TO BECOME SUCCESSFUL IN FISH FARMING" in my future post, stick around.
If this post was useful to you please leave a comment and share, you can also ask questions and drop your suggestions.
Let's become wealthy together.
Abel Wealth           
How to Start Poultry Farming Without Losing any Chicken, the Beginners Guide Written by Abel Wealth    
Called up from: 10 Solid Business to Start in your Bedroom with Little or no Capital by Abel Wealth
Useful Resource: www.makemoney.ng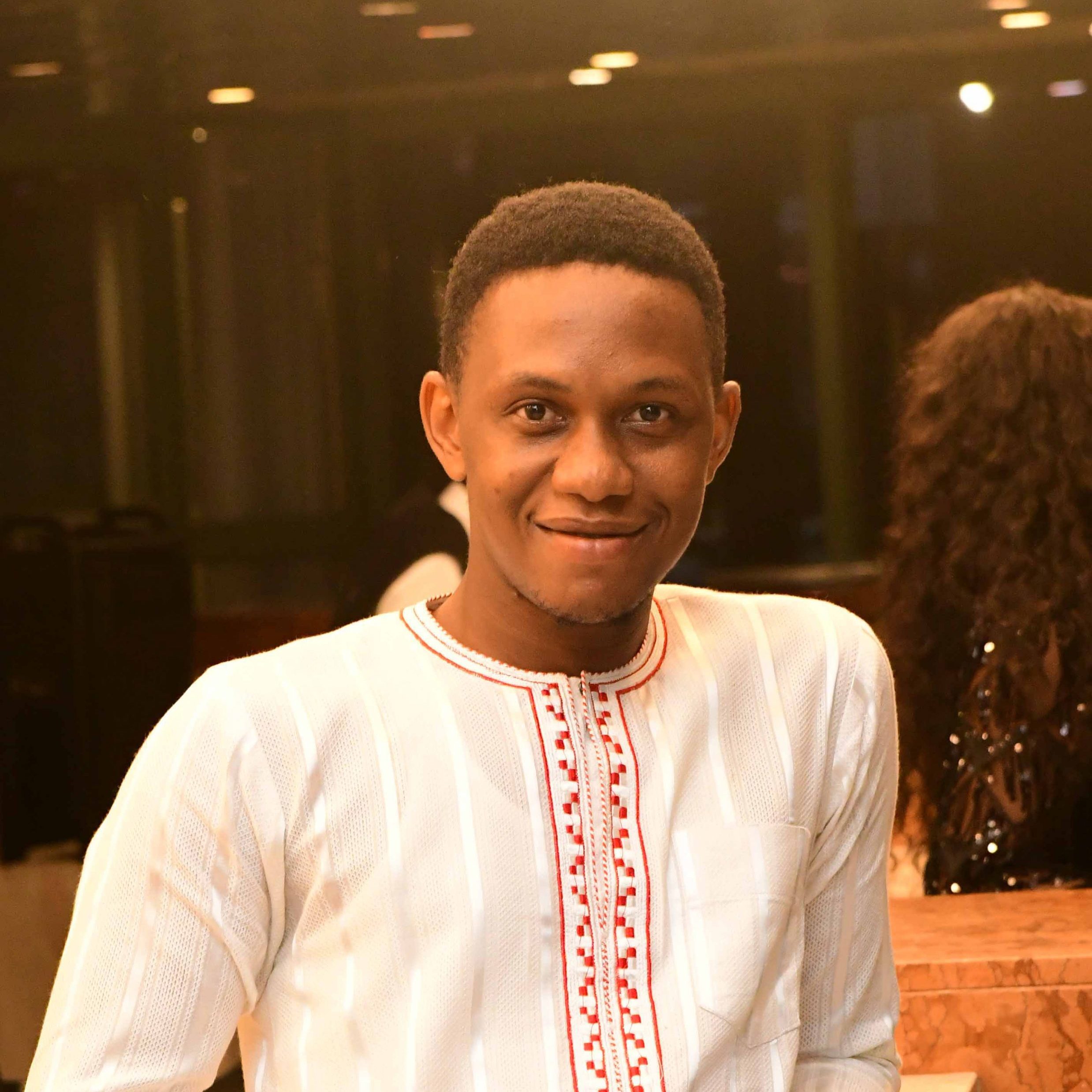 Abel Wealth is a professional freelancer with versed experience in content writing, Web Development, SEO, and Digital marketing.