4 Mobile Apps that Can Give You N150,000.00 Loan with No Collateral in 5 Minutes
The livelihood of many people is now subjected to borrowing most especially in countries like Nigeria, where the government is doing too little to alleviate the sufferings caused by COVID-19.
The global economy is shrinking as a result of the pandemic. Countries like Nigeria are the greatest hits economically as a result of the drastic crash of oil prices.
Nigeria's economy runs 90% on oil revenue, as such, it's almost impossible for the Government to pay salaries, talk more of providing social amenities.
The common man now has to fend for himself while hoping and praying for things to go back to normal. One of the ways to stay financially buoyant this period is by borrowing from the bank or other financial lending institution.
Also, some mobile money lending apps are playing a key role in the current economic dispensation.
We'll be taking a look at some of the best mobile money lending apps in the market and I will review a handful of them.
What is Mobile Money Lending Apps for Starters?
Mobile money lending apps are applications you install on your mobile phone that enables you to borrow money and payback in future time.
These apps are so powerful that you can borrow up to N150,0000.00, (One Hundred and Fifty Thousand Naira), and payback within a specific period of time. Some of them are flexible and you can split payments into three phases. For instance, if you borrow N15,000 to repay 16,500 in three months, you can split the payment into 3 payment phases, thus, N5,500 each month.
MORE FROM ABEL WEALTH DAIRY: Top 10 Profitable Business That Can Make You a Millionaire in 3 Months
That's one of the benefits of borrowing using these apps, it makes repayment very flexible, and you won't even feel the burden.
Another benefit of these apps is that you can pay cable subscriptions, (DSTV and GOtv), pay for electricity bills, buy recharge card, and buy mobile data for your phones.
There is more, you can earn from some of these mobile money lending apps through referrals. Some pay as high as N500 for each person you refer to use the app. Though this might look small, assuming you can get 100 people to use the app, that's 50,000 right? Now that's the hook.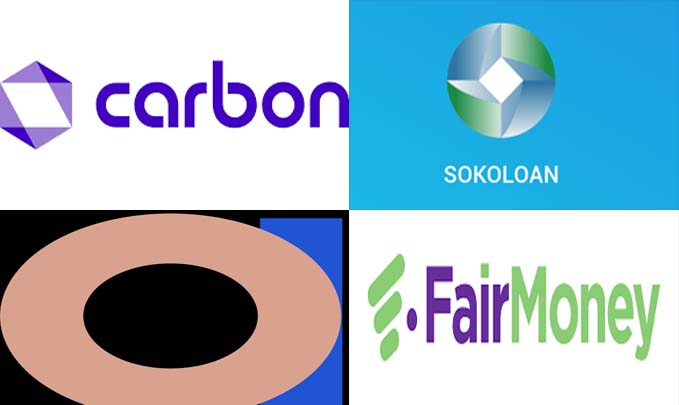 Moreover, it's not that difficult to get people to use the app, social media platforms like Facebook, Whatsapp, Instagram, and Twitter has made things very easy. All you have to do is share the link on your social media handle.
I guess you'll learn more in my future post when I write on "SOCIAL MEDIA MARKETING MADE EASY IN 4 WAYS", here I will be leveraging on some social media marketing tools such as Facebook, WhatsApp, Instagram, Twitter.
Moving on, one of the deal-breakers of these apps is that you can borrow money without any form of collateral.
At first, I thought it was too good to be true, it's not possible in this part of the world to collect loan without collateral, but later I discover it was true. The reason why people run from borrowing is the fear of losing their collateral if they default in paying.
That's reasonable anyway, but these apps I'm going to review can grant you N150,000.00 loan without any form of collateral, I know you'll find this fascinating.
4 Mobile Apps that Can Give You N150,000.00 Loan with No Collateral in 5 Minutes.
1. Carbon Pay Later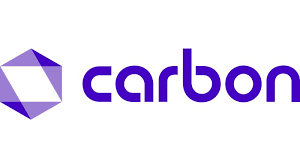 Carbon pay later or "Carbon" is one of my favourites. It tops the list of the best money lending apps in the market for various reasons which I will explain.
i. Carbon is unique and easy to set up, no too many questions, procedures, and forms to fill.
ii. The app has a good user interface which makes it easy to maneuver your way easily around the app without having to go through online tutorials.
iii. Flexible payment schedules
iv. You can invest in carbon
v. You Don't Need Collateral
vi. Low-Interest Rate
vii. Carbon won't withdraw your money without your consent
I have used carbon a couple of times and defiantly going to use it more often in the future. Carbon grants loan within five (5) minutes of application, after filling the necessary documentation.
Depending on your financial status, carbon has the capacity of granting you a soft loan facility up to N150,000.00. (One Hundred and Fifty Thousand Naira).
Like I mentioned earlier, it depends on your financial status so don't expect to get N150,000.00 if all your savings in a year is not up to that amount. What the app does is that it synchronizes with your bank account statement to ascertain what amount of loan can be given to you.
I think they do this to ensure users get the right loan in proportion to their earnings, which is good for the company. They won't grant you a loan you can't payback.
Carbon pay later is so flexible; you can split your loan repayment between two-three months.
Carbon also avails users the opportunity to invest money and make a profit. Their fixed deposit plan allows investors to make 15% interest of any amount of money deposited. That's cool, right?
Another great feature that makes people choose carbon is its low-interest rate.
Among all the mobile money lending apps I have used, Carbon has the lowest interest rate. Carbon will not withdraw your money without your consent even if you haven't paid your loan but have money in your bank account.
2.            Allea Credit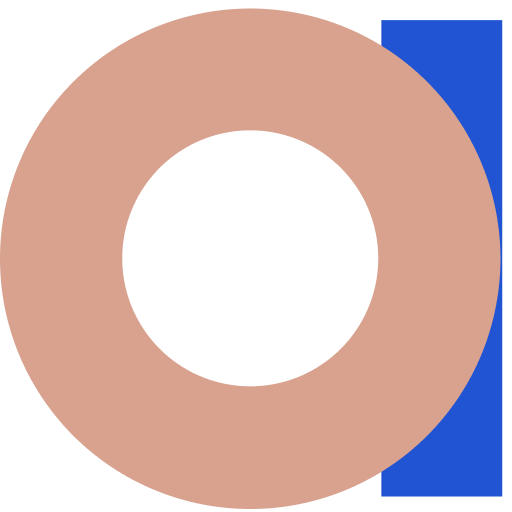 The second on my list of the best mobile money lending app is Allea Credit. I have used this app several times and had no issue. Its user interface is friendly just like carbon and the interest rate is great, but a little higher than carbon.
Allea credit also offers similar facilities like carbon such as payment of cable TV subscriptions, electricity, and buying of recharge cards and data.
Unlike Carbon, Allea credit might withdraw money from the bank account of loan defaulters without giving notice. I think this is part of their policy agreement.
3.            Sokoloans           
The third mobile money lending apps I will be reviewing is Sokoloans. I have used this app once and I must say the developers did a great job! The user interface is amazing and it's clear and easy to navigate.
Sokoloans offers loans on a first come first served basis; the interest rate is fair, but also higher than Carbon.
4.            Fair Money

The last mobile money lending apps on my list is fair money.
As far are I know, Fair Money is the most popular mobile money lending app in Nigeria with over one million downloads on play store.
According to reviews from the app users, Fair Money alleged to be the fastest channel to get short term loans up to N150,0000 and even more. Fair money interest rate is somewhat competitive with Carbon. The mobile app has so many users on its database, so it's secure.
The app offers all the facilities just like the other mobile money lending apps I reviewed above, such as payments of cable, electricity bills, etc.
Fair money is one of the first mobile money lending apps to establish the concept and presence in Nigeria, but the app also has its shortcomings.
According to reviews from some disgruntled users, fair money is strict on the repayment of loans. It is said that Fair money results in calling the guarantors of loan defaulters to recover their investment. I think this is part of their policy agreement, which is not a bad idea.
There you have it, those are 4 Mobile Apps that Can Give You N150,000.00 Loan with No Collateral in 5 Minutes,
In a final note, taking short term loan is not a bad thing as long as you can repay back on time, I always advise people to only take loans when all other options are exhausted.
Try borrowing from friends, colleagues, or family members first, and if this doesn't work, then taking a loan now becomes the last option.
The fact still remains that financial lending institutions are out there to make money, and they won't understand when you default in paying up.
I hope this review helps you in making the right decision.
Best Wishes,
Abel Wealth.
4 Mobile Apps that Can Give You N150,000.00 Loan with No Collateral in 5 Minutes was written by Abel Wealth. '
You are free to republish this post as long as you give credits to the original post by linking back.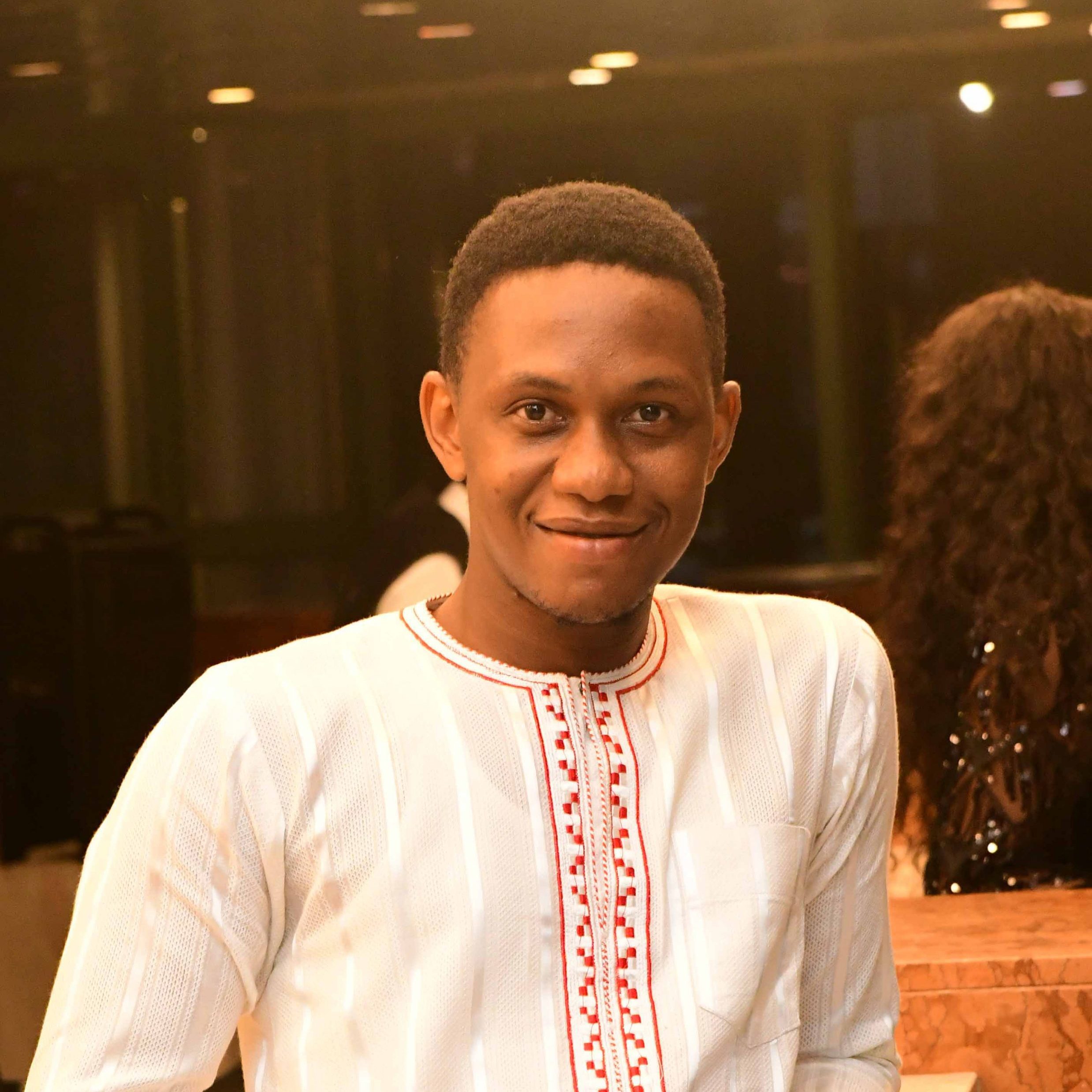 Abel Wealth is a professional freelancer with versed experience in content writing, Web Development, SEO, and Digital marketing.